Hey there! Hi. Yeah, you. Yup, I'm talking to you-- Hey! Wait! Don't leave just yet. I have something very important to say. So, please give me like, two minutes. K? Thanks. •-•

*coughs and clears throat*...I am so happy to announce that today is think. eat. write. read.'s very first birthday!

I remember when I first started blogging, which was in February of 2011. I stopped for a while the next year... and-- yeah, I'm not going to leave any links to those older blogs of mine because it is quite embarrassing. O.o But, anyways... then I started blogging again last year.

So far, I have had two different designs with this blog, all done by my fabulous Rosie.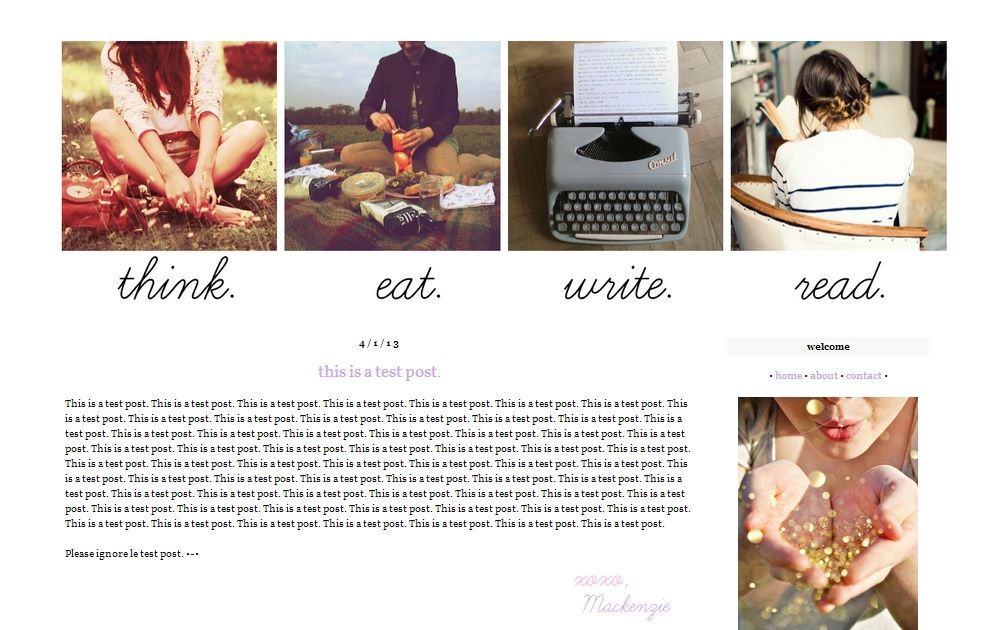 I've made it to 91 followers.
I've had 25,416 pageviews.
And I believe 1,679 comments.
I cannot tell you how thankful I am to have had such amazing followers. You guys have been the best, and I feel like I can really connect with you. You all have no idea how big I smile every time someone takes a minute out of their life, to leave a sweet comment on something I wrote. It honestly means a lot to me.
That is one reason why I would like to have you all join me and celebrate with a blog party! \(•-•)/
Uh, yeah...no. I have not done a blog party before... But hey, there's a first for everything so we will see how this works out. :) You guys don't have to do it, it's optional of course! Though, I would deeply appreciate it if my beautiful followers can take part in this extravaganza.
Here's how it is going to work:
- Write a blog post about my blog party, answering these three questions with the photo above.
1. What do you like most about my blog?
2. What are some tips/advice I could use to help improve my blog?
3. What is your favorite flower? (because, you know, it's spring.)
-
Put my blog party button on your sidebar. (
optional
)
- Come back here and comment the link to your blog post.
Now hold on, I'm not quite done. In return for posting about my blog party, I would like to sponsor your blog(s) by putting your blog button on my sidebar, until May 1st. :)
I'm kind of bribing you. ;) You post about my blog party, and in return I sponsor your blog.
If it makes it easier you can also;
- Put the blog party button on your side bar
- Comment with your answers to the following questions above.
Again, whichever you prefer. And this is 100% optional. I'd hate to make you do something yah don't want to do. O-O
I think that is everything... Again, thank you all so much for your wonderful support. I honestly wouldn't be writing this if it weren't for you guys.
So...
Hope you guys have a great day, and enjoy the party! ;)
... (~•-•)~ ... ~(•-•)~ ... ~(•-•~) ... <-- le me, getting my groove on. :P
xoxo,
Mackenzie
[you are more than welcome to share this post on Google+ as well!]